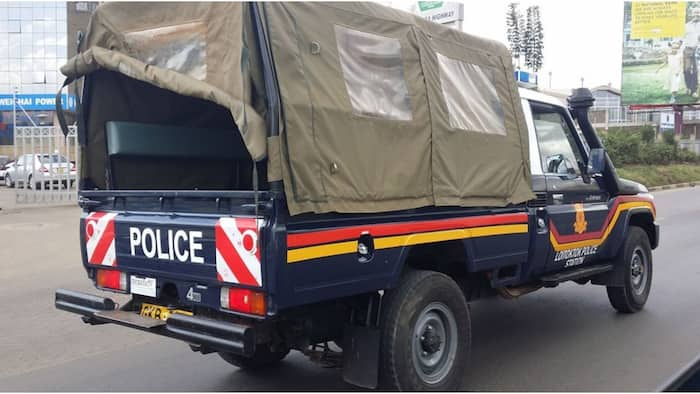 An investigation has been launched into the killing of a senior police officer by his junior colleague under unclear circumstances at Nakuru county in Kenya.
Nakuru county police commander Samuel Ndanyi confirmed that the accused, police constable Jackson Ndonga shot and killed Sergeant Christopher Kimeli while at the Rift Valley Regional K9 Unit (Dog Section) Headquarters in Nakuru East on Tuesday morning, August 8.
Ndanyi said;
"We received a report at around 5 am from a police officer who heard a gunshot within Dog Section. At the scene, we found that one officer had been shot dead by his junior colleague."
The constable was immediately disarmed and is currently being held at the Nakuru Central Police Station. It is speculated that the constable may have shot the sergeant due to personal differences. A police report read;
"The motive of the officer has so far not been established, however, colleagues have speculated that Jackson Konga and Christopher Kimeli could have a personal rivalry."